READY TO GET STARTED?
Get going with our fantastic new 2022-2023 Challenges! It's easy to START A TEAM! Check out all the DI marketing materials to share with your family, school, faith organization and community organizations here. Here's a shortcut to the Start A Team flyer.
Step One: Purchase Team Numbers, which provide access to the amazing Destination Imagination Challenges and supporting materials.
Step Two: Find a Team Manager and get their background check. Click here to get more info on pricing and background checks.
Step Three: To get the most our of the MN DI season, register for Team Manager or team trainings and workshops, and finally,
Step Four: Register your team for your MN DI Tournament. Registration will open December 15, 2022 at RegisterYourTeam.org. Login with your DI username and password.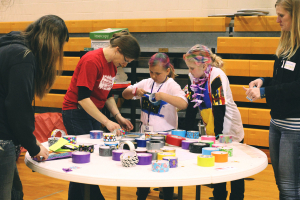 Start a Team – Price for Unique Team Number(s)
Team Challenge and Early Learning Rising Stars  

 

$110 purchased from DI, Inc. – new in 2022-23, volume discount opportunities for purchase of 10 or more Team Numbers!

$25 for a Team Manager background check
Digital access only –

DI  has gone green!
Purchase your Team Number online. Payment can be made via credit card, check or money order, purchase order or wire transfer.
The full suite of Challenge materials provided with the purchase of a Team Number will be delivered in a 100% digital format.

Teams can view Challenge Preview videos and a First Look document to learn more about each of the seven Team Challenges here. Once the decision is made to participate, Team Numbers are purchased, and Team Managers have passed a background check, they can log in to the Resource Area to view full Team Challenges. When a team has decided on their preferred Challenge, the Team Manager must make sure that the final Challenge selected in the Resource Area is the one their team plans to solve,  for the purpose of competing in a tournament.

In addition to gaining digital access to the final Challenge selected, purchasers will gain immediate digital access to the Quick Start Guide, Rules of the Road, Roadmap, and Instant Challenge Practice Set.

Tournament Guides will be available in November to  help aid in preparing to perform at your Regional Tournament.

About Team Number(s)

The Team Number allows the purchaser to put together one team of two to seven participants. Team Numbers do not need to be affiliated with a school or organization. There are no restrictions on how a team is assembled or selected.

The Team Number entitles a given team to participate in a Team Challenge at any Level defined within the Destination Imagination (DI) program structure.

Make sure that your team is the only team competing under your assigned Team Number. Each team must have a distinct Team Number.

A Team Number gives your team(s) access to the DI program for the program season, which runs from September 1 through Global Finals in May.
Purchasers need to assign Team Numbers to Team Managers.
Team Managers must enter their Challenge and level, and team member info in the Resource Area.
Register for Team Manager or team workshops and trainings. See the flyer here. 
Register for your Affiliate Tournament on March 4, 2023. Go to ryt.destinationimagination.org. Follow these directions to register. Registration info can also be found on the Tournament Info page. 
If have any questions or difficulties with registration contact MN DI Affiliate Director Pamela Schroeder at pfschroeder@district287.org.
Enjoy your DI Teams and be amazed
at
what they can accomplish!!